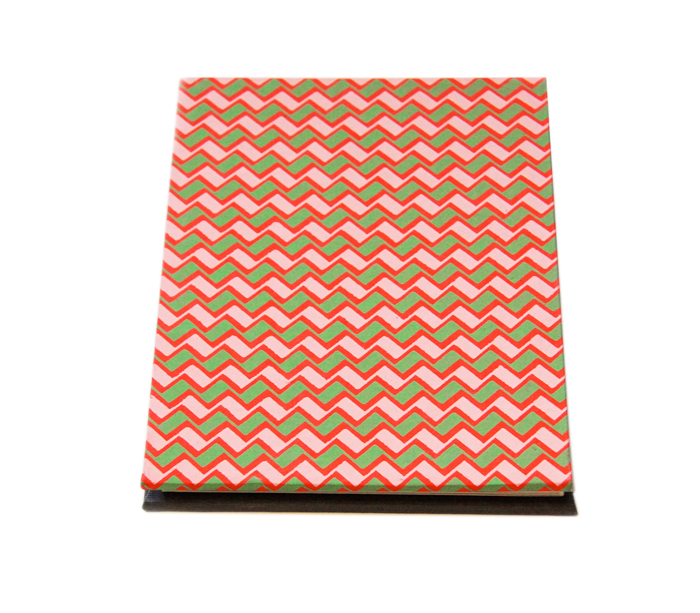 Concertina Photo Album
Concertina (Leporello) Photo Album "Zigzag"
A funky baby shower gift: Personalised concertina photo albums are perfect to store a selection of your favourite photographs. The photo album can be displayed on your desk like an accordion or tied with an optional satin ribbon. For professional photographers: A concertina album is perfect to carry around to present to your clients with your photographic work or as a special offer for your clients.
This handmade "Zigzag" leporello album combines the most beautiful materials of Europe and Japan. It is ideal for storing your own photos or as a unique gift (e.g. for the birth of a baby or for a wedding).
The colourful, buzzing modern Pop Art cover is made of high-quality Chiyogami paper from Japan printed in traditional technique. The back is covered with ash grey bookcloth. The six acid-free heavy cardstock fold out panels (holds twelve 4"x6" photos) can be ordered with a ribbon free of charge. The album is also great for storing polaroid pictures.
This album can also be personalised with an embossed linen plaque, which increases the price by 9 GBP. Click here for an example of a personalised concertina with the linen plaque.